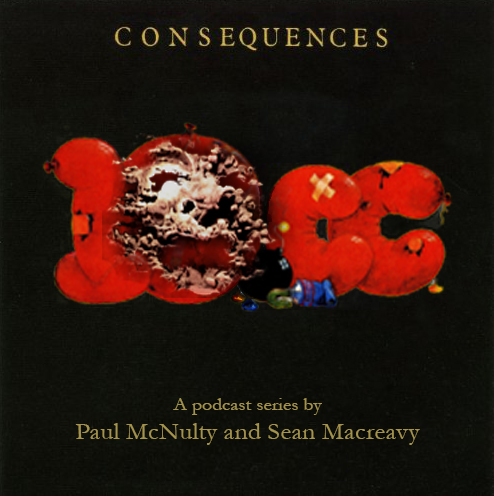 Having got Godley and Creme's masterwork out of their system (for now!), this is Paul and Sean's first venture into the more mainstream 10cc universe.
This episode looks in detail at 10cc's eponymous debut album.  It aims to put the record in some kind of context, with in-depth analysis of all ten tracks and some of the single B-sides. Along the way, they discuss the origins of the group in Strawberry Studios, the deal with Jonathan King, their early chart hits and misses, Eric's ground-breaking production and guitar sounds, and the quirky, brilliant and super-inventive songwriting melting pot that was this great band. Listen out for rare audio from an educational film about the recording of The Dean and I, and the Hotlegs track that eventually morphed into the wonderful Fresh Air for My Mama.  And Sean won't let the Gizmo bee in his bonnet rest... 
This is a long one folks, but there's a lot to discuss!