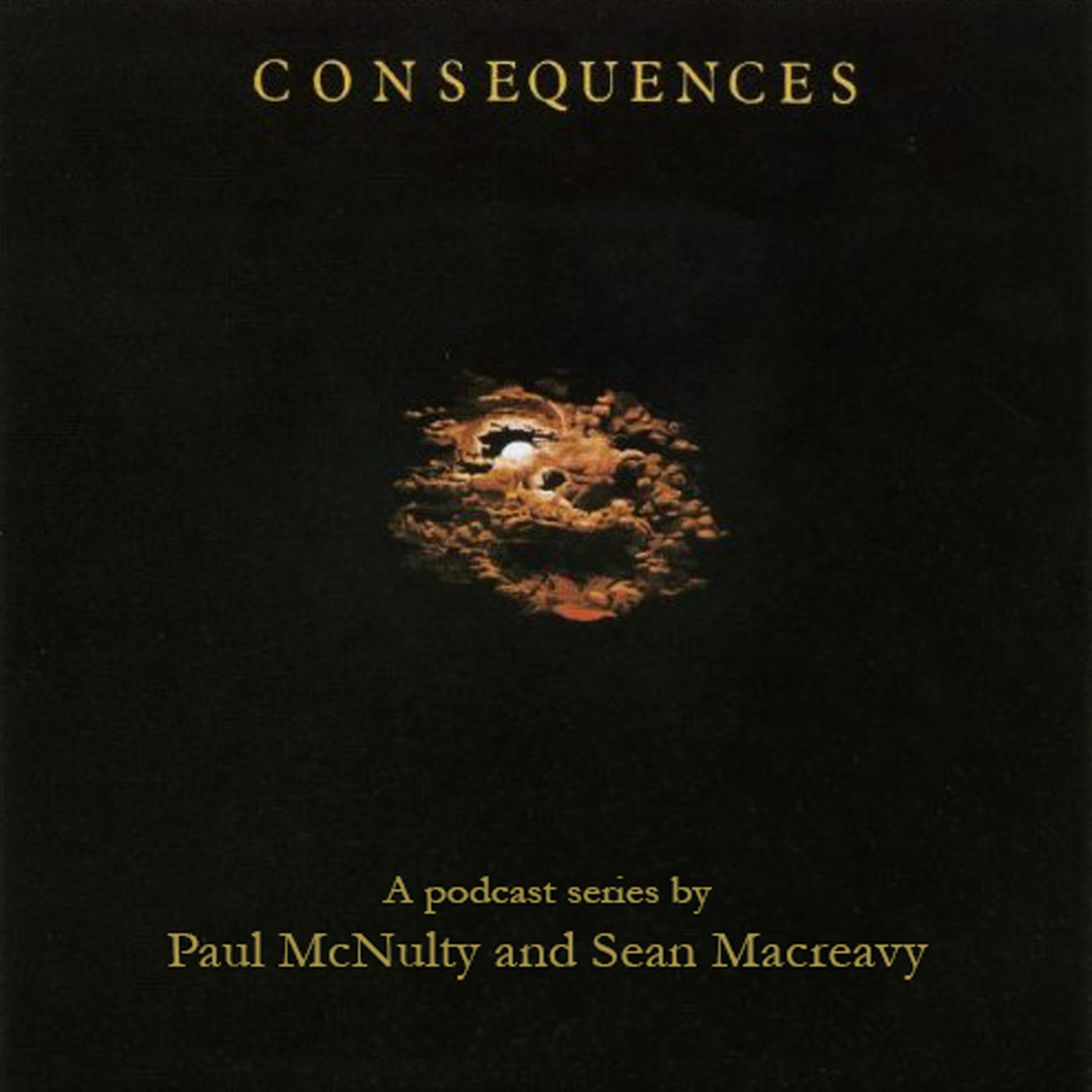 Musicians Paul McNulty and Sean Macreavy chew the fat about the central character of 'Consequences'.  Nope, not Mr Blint, but the ingenious Gizmo(tron). A guitar-playing device invented by Godley and Creme, capable of spellbindingly beautiful and versatile sounds.  The record was originally conceived as a 3-minute instrumental demo for the Gizmo, before it spiralled so wonderfully out of control!
Paul and Sean argue fruitlessly over where we first heard this contraption, but we do hear some stunning musical snippets from 10cc and Consequences that demonstrate just what a fabulous musical invention this was.  They go on to talk about Kev and Lol's stellar work with visual art (with the amazing album art and other projects), as well as dipping their toes into what became arguably the duo's most successful phase: their ground-breaking music promo videos.
A sprawling episode, then, but hopefully enough to prompt some debate and some re-evaluation of Godley and Creme's huge artistic achievements.  Stay tuned next week, where the 'casters attempt to throw some light on *IT*!