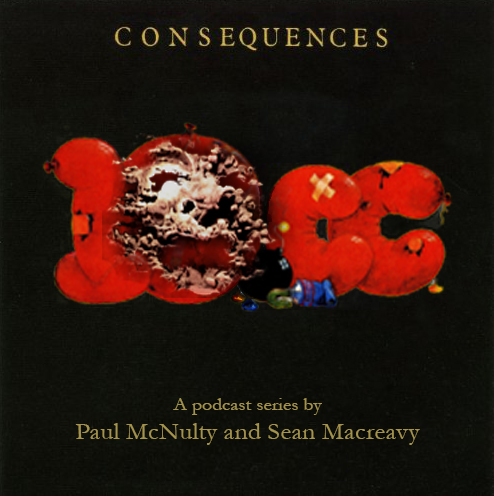 Paul and Sean froth at the mouth in awe of this wonderful record.
We look in detail at 10cc's sparkling and eclectic second album, waxing lyrical at, er, the lyrics, and the constantly inventive collaboration machine that was these four Manchester lads.  This podcast tracks the huge progress the band made with new instruments and sounds, the uniqueness of the (often bonkers) song ideas, the references, influences and innovations.  We examine Eric's emergence as a hit-making force, Graham's brilliant bass playing, and the continuing development of Lol and Kev's cinematic imaginations. 
There's so much in this podcast, and it's our longest as a result.  We hope you enjoy our journey into this classic album!