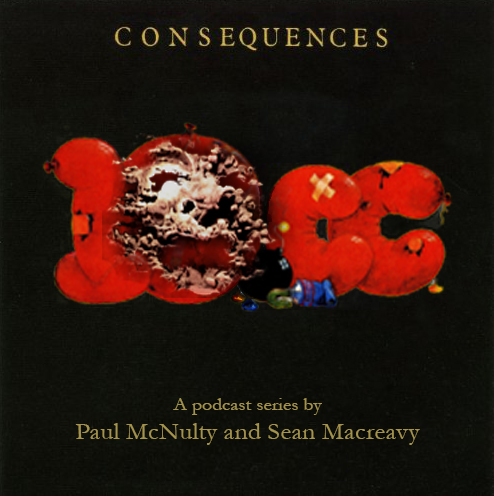 Paul and Sean lock horns on How Dare You, the fourth and final album by 10cc Mk I.
Sean has a lot to say about the production of this album, which he loves.  You'll hear a huge number of audio clips of the great moments and some hidden secrets scattered throughout the record.  Want to hear Lol playing the recorder as clear as day?  Find out who the normal-speed spooky chuckler is on Iceberg?  Or find the mystery dark matter within the grooves of Art for Art's Sake?  And what's a 'rizo-rizo'?  A sound geek's treat, then.  Perhaps that's why this episode is Sean's favourite so far!
Paul's less fond of How Dare You, but he makes some astute observations and comparisons with material before and after the record came out.  Look out for some really interesting Hotlegs clips. He does his characteristic delving into the history books, and unearths a disturbing tale.  He's a big fan of the bonus track, too, and works hard to persuade his fellow podder on its classic credentials. Each to their own, we guess.
A word of warning here: you may want to listen to this in at least two separate sittings... We bang on about this LP for ages!
Stay tuned for next week's controversial venture into 10cc MkII.