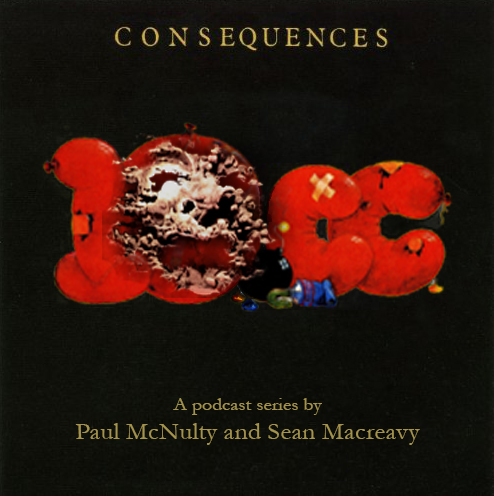 Sean and Paul grapple with a subject that begins to become increasingly thorny for Mr Macreavy: 10cc Mk II.
While agreeing completely on the joyous pop genius of The Things We Do for Love, the frantic fun of Honeymoon with B Troop, the beauty of For You and I and the hooky credentials of Dreadlock Holiday, we start to diverge on some of the other album tracks, particularly on side 2 of Eric and Graham's second 10cc album, Bloody Tourists.  Paul's a big fan of that album, but Sean just doesn't get it.  Maybe it's just the morning after having expended all of his energy on his beloved How Dare You the night before?!
We also cover some aspects of Live and Let Live, the new band's proficient but 'statement' live album.  There's much praise for the musicianship of this re-modelled 10cc, but perhaps we're missing Kev and Lol too much to give our hearts fully to them?
There is however a real undiscovered treat here for all 10cc fans.  Peter Wadsworth and the Strawberry Archives have kindly sent us a lovely 30-second advert jingle that Eric and Graham recorded for Dr Pepper in the States in late 1977.  It really brought a well-needed smile to Sean's face!