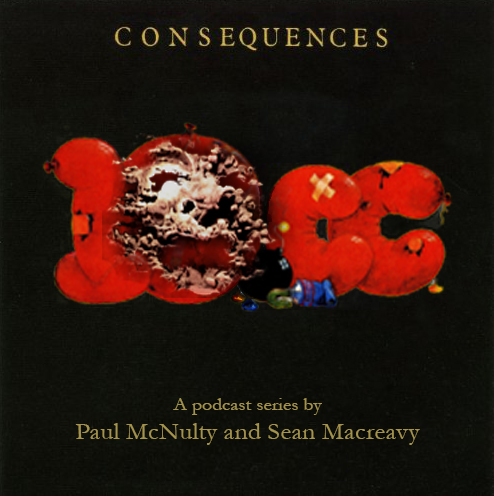 Sean and Paul thought we'd try something a bit different this week.  
To mark the re-release of Consequences on August 9th, we've invited some new friends to contribute to this episode.  Our fellow members of the Godley and Creme Facebook group give some fascinating thoughts and opinions on this momentous release, commenting on the beautiful package, the sound, booklet and liner notes, Kev and Lol's interviews, track sequencing and their own personal relationships with this wonderful album.
Paul's been scouring the music press for reviews, and may even buy his own copy at some stage...!  We also have a chuckle reliving the somewhat chaotic but fun 'listening party' we hosted via Facebook, with more insightful and hilarious quotes from fellow aficionados of the record.  Sean 'Dog Ears' Macreavy also gets typically hot under the collar over the songwriting credits and Andy Pierce's remastering of the discs!
With huge thanks to Michael Ferreri, Evan Hammond, Marc Hollis, Karen Piercey, Andrew Dalgarno, Panayiotis Bogdanos, Phillip Wood, Steve Dinsdale and our other friends from the Godley and Creme group.
That's Cuban singer Camila Cabello at the start, with a song from her 2018 debut album.