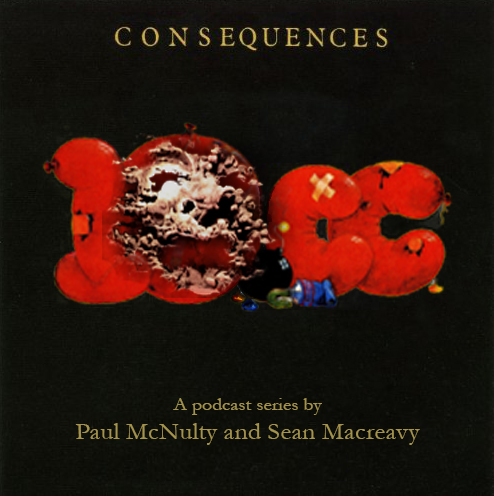 Welcome back ladies and gents to the podcast after our long lay-off!  As some of you will know, there are several big reasons for this: day jobs, Abbey Road gig rehearsals, getting our heads around user-friendly solutions to our funding issues, and, oh yes, our latest interviews...  A great meeting in Stockport with Strawberry founder Pete Tattersall and archivist Peter Wadsworth, followed by an incredible trip to Dublin where we had the honour of six hours in the company of Kevin Godley!  The results of those meetings will be with you as soon as we can possibly get them finished and signed off.  It'll be worth the wait, we promise you!
This episode sees Paul and Sean getting their teeth into the fascinating world of early Godley and Creme, from Lol's first writing credit on a Whirlwinds single to their wonderful single 'Today', released under the name Festival in 1972.  In between, we explore some of the wonderful curios recorded by the duo at Strawberry, Advision and Graham's house.  The earliest are three tracks you may not know: The Best Seaside in the World, Cowboys and Indians, and Chaplin House.  They're a real treat.
We of course give Yellow Bellow Boom Room and Frabjoy and Runcible Spoon a good going over, as well as other Strawberry Bubblegum sessions.  The real focus though is the odd, erratic but captivating Hotlegs album, in both its guises.  There's some wonderful music here!