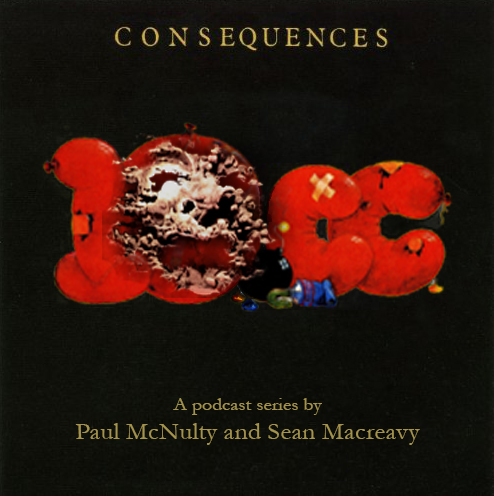 Sean and Paul look at Godley and Creme's ground-breaking second and third albums in this week's podcast. This is great news for Mr Macreavy, as he's a bit of a 'Kev and Lol-ist'. Paul's more reticent about many of the songs because, as he correctly points out, with chords and melody often in short supply, some of these tunes are difficult!
We rave about the stone-wall brilliance of these albums' opening tracks, This Sporting Life and An Englishman in New York.  Have any of the 10cc boys bettered these since?  We don't think so...  There are many other superb moments that we dissect, such as the beauty of Art School Canteen and Get Well Soon, the wacky fun of Sandwiches of You and the fascinating lyrics of Punchbag, Freeze Frame and Group Life.  Sean gets very excited about the 'spreadsheet' lyrics for this one!  We marvel as well at so much of the musical invention and creative brilliance on offer here.  Gizmos rub shoulders with harmonisers, saxes and the usual huge array of unusual instruments.  This is Lol and Kevin really getting Consequences out of their system, with their own inimitable take on 'getting back to basics'.  In their case, that is a very different and unique vision of 'basics' indeed! It's hard to believe that these were recorded in the same room as 'Outlandos d'Amour'.  We marvel at I Pity Inanimate Objects, but even though it was twenty years ahead of its time, we confess to being annoyed to death by it!
L is an exhausting listen: dense, wild, hard-hitting, even lacerating in places.  Lol says he finds it impossible to listen to!  We can totally understand why. This episode is not for the faint-hearted...
Oh, and where's Paul McCartney?