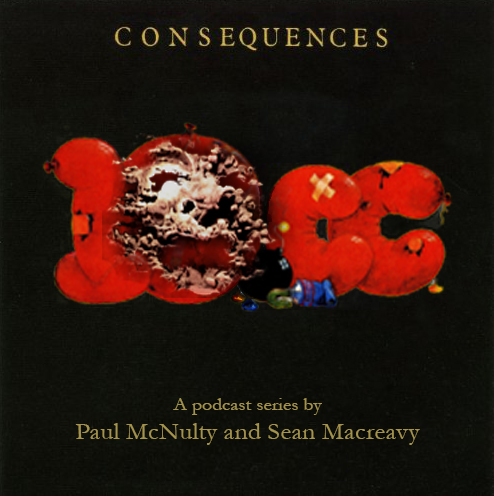 Welcome to the first of Paul and Sean's four conversations with Kevin Godley, recorded in Dublin on October 8th.  
Here Kevin discusses Consequences.  We're pretty sure that you'll find this an absolute revelation, as we did.  He shares many memories and thoughts that we'd never heard before.  And forget any notions that Kevin has anything less than love and admiration for this project!
Next week, we'll be discussing with him his and Lol's early material, numerous Strawberry Studios projects, Hotlegs and of course 10cc.  The other chats cover all of Godley and Creme's albums, music video projects, and his more recent work, including the stunning and hard-hitting new album to be released in 2020.
The podcast will launch its subscription content next week, and there'll be some 'outtakes' material from these interviews available to our paid subscribers, along with some lovely exclusive content.  Thanks in advance folks!