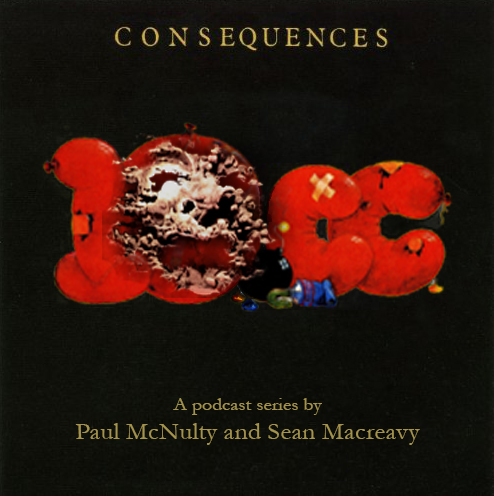 Sean and Paul finally get around to the 'difficult' 1980s 10cc albums...
We're joined today via that Skype by two passionate observers of the 10cc universe: Panayiotis Bogdanos and Andrew Dalgarno. Both bring some well-needed positivity to our conversations about Look Hear, Ten Out of Ten and Windows in the Jungle, and a very different perspective on all of the tracks. Even Paul's joining the pod via satellite link, so Sean's manning podcast headquarters as solo anchorman for these next three episodes.
We of course discuss Eric's 1979 accident and the interesting hiatus between Bloody Tourists and Look Hear, during which time Eric and Graham both recorded interesting solo soundtrack projects. The band's 1980 return sounds strangely flat, and we conjecture about the reasons for that. What is the relationship between the two main players? There are some reasons to be cheerful, however, although Sean is struggling with that!
Whether you're a lover or hater of this album, we're sure you'll enjoy the sheer mad variety of our opinions on Look Hear. Confused? We certainly are! Fun though.
Are you done?