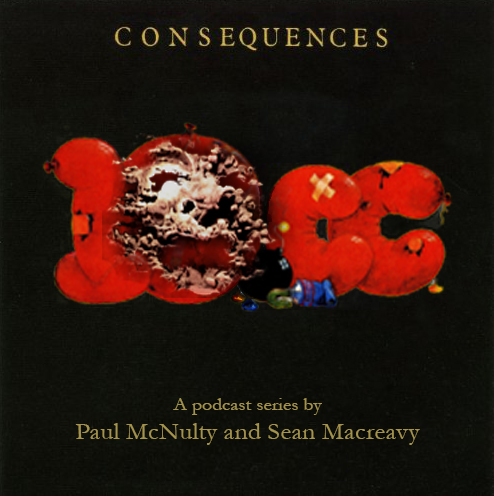 Once again, Sean and Paul are joined by our fellow 10cc acolytes Andrew Dalgarno and Pany Bogdanos for our forensic look at the band's 1981 album 'Ten Out of Ten'.  For all of us, this is a step up from the dismal 'Look Hear' from the previous year. Graham's on better and more prominent form for a start, and Eric seems to have shaken some of the downbeat feel of his 1980 work following his accident. There's certainly more of a sense of fun here. But 'The Group' have all but disappeared from the fray...
We discuss Warners' great-on-paper decision to bring Andrew Gold into the frame for the U.S. release, and their bizarre excising of four of the best tracks from the end of the album! We almost completely disagree on the comparative merits of these Andrew Gold tracks... and Sean's equally excited by and furious with the notorious We've Heard it All Before. Discuss!
In fact, we disagree on almost all of the tracks, with songs like Don't Ask, Overdraft in Overdrive, Memories, Don't Turn Me Away, Hotel Notell, Nouveaux Riches and Survivor getting as many kicks as plaudits. Perhaps Lying Here With You is the only track we all like? Once again, we show that perhaps there's no consensus on any of these 1980s albums.  Ten Out of Ten? Well, some of us give it a six. Others higher. What do you think?