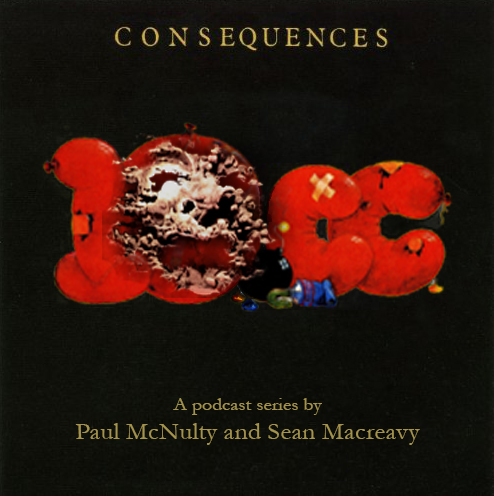 Sean and Paul are joined by Godley and Creme aficionado Michael Ferreri for our journey into the duo's 1980s work. Paul's chiming in from a B&B in Liverpool, and their steam-powered wi-fi renders him a little bit 'Inanimate Objects'!
We start with a bang, with the cracking, stand-alone single 'Wide Boy', and its wonderfully innovative video. We muse on how this wasn't a hit. The same simply isn't true of its follow-up, 'Submarine' - a curious instrumental that was re-released a year later as a b-side with lyrics. An odd single choice, to say the least.
'Ismism' saw Kevin and Lol enjoy their first commercial success since their split from 10cc in 1976. All three of us adore the haunting 'Under Your Thumb', but Paul's not enamoured of hit number 2 'Wedding Bells'. The third single, 'Snack Attack', has Mike's taste buds really kicking in. In fact, he'll later engage with this hilarious rap in a unique and special way! For Sean, this is one of several tracks on the album that demonstrate Kevin Godley's fantastic wordplay. 'Joey's Camel' and 'Lonnie' see the lyricist journeying into dark, strange but highly inventive territory. We have a lot to say about the duo's new sound, with their songwriting modus operandi now shaped by Lol's home studio experiments and new, more current electronic treatment. 
Other tracks we feel are simply filler - 'Ready for Ralph' and 'Sale of the Century' - don't find many fans here, but all three of us are fascinated by 'The Party'! 1-star, 2-owner, shagged-out chic? No - we find so much to talk about here.
Not for everyone, this record, but we're glad it exists. It's strange, flawed and fascinating - very Godley and Creme! Look out in the next three episodes for our analyses of 'Birds of Prey', 'History Mix v1' and 'Goodbye Blue Sky'.