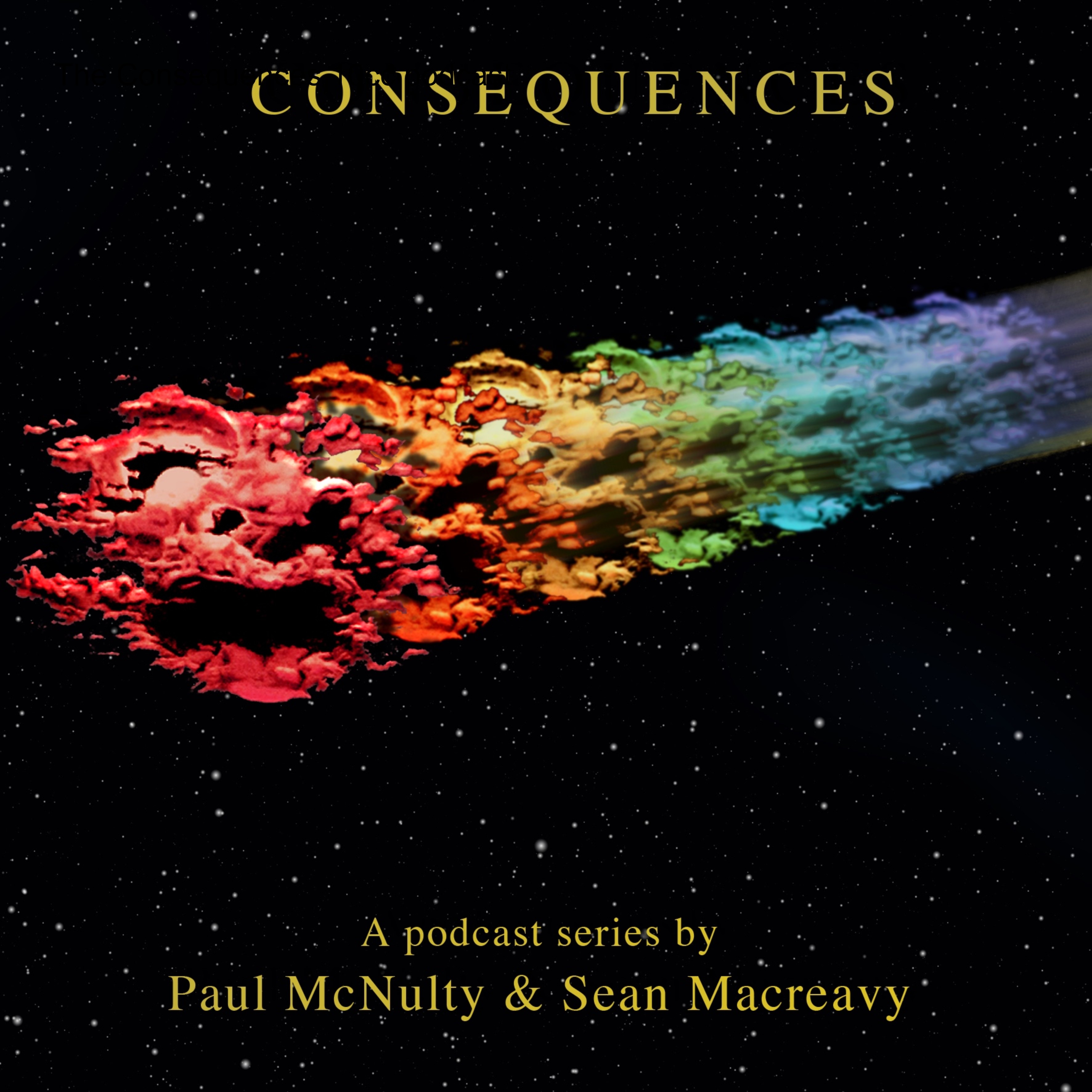 Sean and Paul have been trying to pin this man down for over a year. Thanks to Graham Gouldman, we finally did! Paul Gambaccini is arguably the best-known and respected Rock journalist in Britain. His career spans five decades. He was co-author of the Guinness Book of Hit Singles and countless articles, notably for Rolling Stone. Amazingly, he has presented primetime shows on four of the BBC's major stations: Radios 1, 2, 3 and 4, as well as Classic FM. He's presented the Ivor Novello Awards since 1990. His face and voice are continually familiar to fans of Pop and Rock documentaries. Yep, he's a legend.
Ostensibly, Paul and Sean invited him on the podcast for his insider views on the Consequences sessions. It is his diary that we read in the booklet after all! And what about his cameo as the Bad Samaritan on Godley and Creme's 'This Sporting Life'? Also, we were keen to hear his unique take on 10cc's artistic merits and early success (for which he greatly helped their cause in the States, with his important piece for Rolling Stone, '10cc - The Hottest Band in Britain').
What we got from this conversation was predictably much, much more than that...  Don't expect this to be solely focused on the world of 10cc! This is akin to a masterclass in after-dinner speaking: a series of fascinating, funny and surprising tangents, anecdotes and details, taking in dozens of the major artists he's known, reviewed and rubbed shoulders with over fifty years. His account of the Consequences launch in Amsterdam features a classically surreal Peter Cook episode... So our advice here is to pour a large cup of tea (or three) and relax into the experience of hearing a Pop and Rock guru-cum-raconteur at work!
Next week we're joined again by Graham Gouldman for a hugely enjoyable romp through his work with Andrew Gold.