Episodes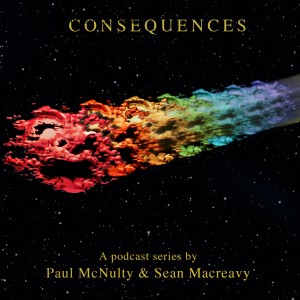 Monday Sep 21, 2020
Monday Sep 21, 2020
2020's been a terrific year for 10cc fans, with exciting releases of Consequences, Modesty Forbids and Muscle Memory, and two books by Liam Newton and now Peter Kearns. Paul and Sean really enjoyed our conversation with the affable author, professional musician and New Zealander.
The new tome is an excellent complement to 'The Worst Band in the World'. It catalogues every song, chronologically, that 10cc and Godley & Creme released officially between Hotlegs and Mirror Mirror. As a musician, Kearns discusses each track with a good deal of musical and lyrical analysis, as well as some interesting back stories and great insights. He tackles much of the material from different angles to where we've come from on the podcast; we learned a lot! Graham Gouldman and Kevin Godley helped with the research too, which gives the work added accuracy. Befitting the 160-page length, the author packs his prose tightly; there is a lot of detail here - some songs and albums much more than others of course.  The style is concise and punchy, which makes this a quick-fire and very informative reading experience. Occasionally, we glimpse Peter's own preferences. You can really taste the admiration he has for some of the four-piece's more off-the-wall work, particularly L and Freeze Frame. It's well worth the price tag!
Peter's had varied and interesting musical and writing careers.  He's collaborated with Judie Tzuke and Norwegian Prog-rock band Gazpacho among many others, and has produced two other books in the 'on track...' series, featuring the work of Elton John and (soon to be published) Joni Mitchell. We recommend his album 'No Such Thing as Time', from which you'll hear a few tasty clips on the podcast.
He gave us a typical succinct and spot-on appraisal of 10cc's historical standing:
'10cc and Godley & Creme were artists who cared about music and cared about their contribution to it. They worked through a time period where their commitment to quality steadily increased, against the background of a mainstream that was moving in the opposite direction.'  Hear hear, Peter.
'On track... 10cc and Godley & Creme' is available worldwide, and is well worth your shekels.