Episodes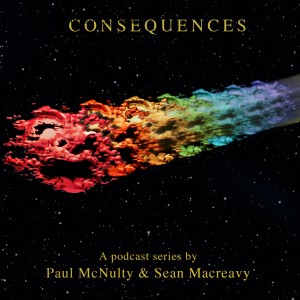 Monday May 24, 2021
Monday May 24, 2021
Once again, Paul and Sean are completely indebted to friend of the show Dave Jarvis for a succession of early Godley and Creme recordings that are rarer than a really rare thing!
This pod acts as a kind of companion piece to episode #22 ('I'm Beside Myself'). We won't give away too much, but among the dozen or so tracks we listen to here, we have perhaps the earliest 'proper' recording the boys committed to tape: a limited edition promotional record for a hot Manchester night spot.  It's a cracker.  Also featured are two of the very early songs Kevin mentions in his excellent autobiography 'Spececake', but which he can't lay his hands on. Other delights are literally one-off acetates made from collaborations with Graham in the late 1960s, and an unidentified Kev/Lol/Graham track that turns up mysteriously tagged on the end of another band's album in 1977.  And finally, a round-up of some of the tasty morsels on the excellent 'Strawberry Bubblegum' compilation that we didn't get around to discussing on podcast #22. The last track we look at here is 10cc's final blueprint for their trademark sound, under the bizarre name 'Grumble'.  It's a wonderful prototype for the debut album, and just one of the many listening treasures in this episode.
Whether you agree with us on the relative merits of these musical curios, we'll all speak with one voice in praise for Kevin Godley's incredible vocals on the lion's share of the tracks. Really brilliant.