Episodes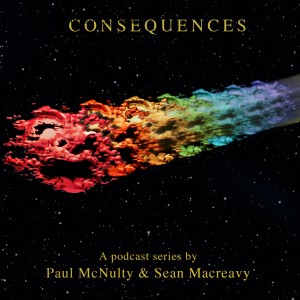 Monday Aug 02, 2021
Monday Aug 02, 2021
On 20th July 2021, Sean had the pleasure of welcoming Strawberry archivist Peter Wadsworth and '10cc: Worst Band in the World' author Liam Newton to his newly-refurbed Man Cave in Alcester, Warwickshire. He so wished Paul could have been there to experience the sound that came from a dozen tapes recently obtained by Peter. These tapes were duly baked in the food dehumidifier that served us so well with the 'Natural Wonder' tape at the tail end of last year.  Honestly folks, we really believe some of these will blow your minds!
We don't want to give away too much in the blurb here, but in this first episode of 'The Great 10cc Alcester Bake-off', we unearth two master tapes from the mid-70s that have never been heard before.  The quality is incredible, and the musical content breath-taking.
Sean has digitised all of the new tapes in 24-bit 48k sound quality, equivalent to BluRay, so about 50% better than CD. You can access these wonderful audio files by subscribing here, where you'll be given access to the shared 'Goodies in the Pipeline' folder. Our subscription/donation fee is $25 per year:
Please note: we've deliberately interrupted some of the audio from the tapes in this podcast to try to discourage cheeky 'bootlegging' of less than perfect audio, but full versions of all the featured tapes will be available via the folder above from this week. We'll 'release' all of the audio files after we premiere them on the podcast.  Hope that makes sense!
Videos of the tapes being captured (with pristine audio) will be made available via Sean's YouTube channel the day after the tapes are featured on the pod:
https://www.youtube.com/channel/UCPtPyoGmdllLyIeQOIewN1w