Episodes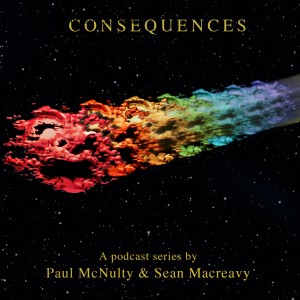 Monday Aug 09, 2021
Monday Aug 09, 2021
Here's part two of our three-part series, reliving the fun Peter, Liam and Sean had in the Man Cave with a pile of priceless Strawberry studio tapes!
There are some really rare treats here, including four 1979 10cc demos for their '7th album'. There are also some lovely nuggets of tiny (or missing!) taped fragments that cast more light on this wonderful band's mysterious ways… The master copies of a few hit singles are marvellous, too.
You can access these wonderful audio files in 24-bit, 48k quality by subscribing here, via the shared 'Goodies in the Pipeline' folder:
https://www.podbean.com/premium-signup/qiegf-220cbb/The+Consequences+10cc+podcast
Please note: we've deliberately interrupted some of the audio from the tapes here to discourage cheeky 'bootlegging', but full audio will be available from this week, and we'll 'release' all of the audio files after we premiere them on the podcast.  Hope that makes sense!
Videos of the tapes being captured (with pristine audio) will be made available via Sean's YouTube channel the day after the tapes are featured on the pod:
https://www.youtube.com/channel/UCPtPyoGmdllLyIeQOIewN1w