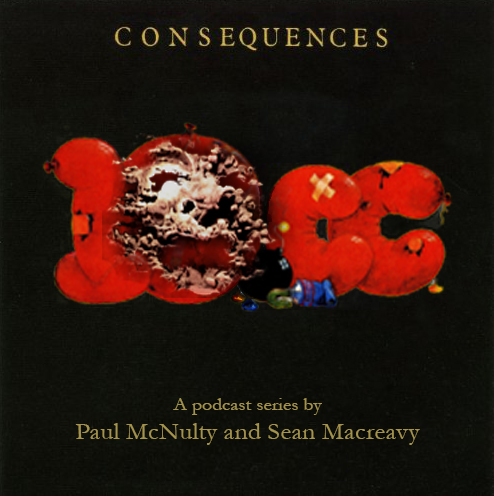 Premium
Hello gentle subscribers!
Here's a bonus podcast where Sean and Paul do a round-up of our antics over the last months, with a few unpublished thoughts and stories, as well as talking about our plans and hopes for the podcast in the new year.  
We cover a whole range of topics, including lots of observations, anecdotes and surprises from our meeting with Kevin Godley.  We talk about our other wonderful guests too: Pete Tattersall, Ken Maliphant, Harvey Lisberg and Peter Wadsworth.  There are a few details of some of the 'goodies' we're stashing away in our shared Google drive folders that you should all now have access to.  We ponder over Consequences' second commercial failure, and talk about our plans for next year.  Of the ones we can divulge at this stage, we'll be collaborating with some of you fine people on some imminent podcasts on 10cc Mk II's and Godley and Creme's 80s and 90s output; we're keeping our fingers crossed on meeting some more of the 10cc chaps next year; and also to meet some of you in some kind of live event...  We just need your ideas!
Hope you find this entertaining, and have a lovely Christmas!
Sean and Paul