Episodes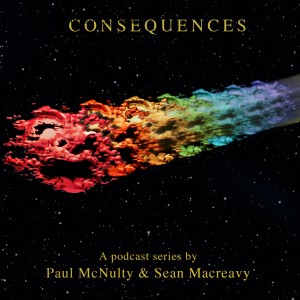 Monday Feb 07, 2022
Monday Feb 07, 2022
We're pausing our sequence of three chats with Paul Burgess to feature someone with an even earlier, close association with the 10cc fold.
Carol Jason was seventeen, and one third of folk-based outfit Black, Brown and Beige when, in 1967, for a white hot period of six months - her band found themselves right at the centre of the action. Managed by Harvey Lisberg and working closely with Graham Gouldman, they recorded at two legendary London studios, whilst jostling for songs penned by one of the biggest hit writers of the age (Graham). Ultimately. no recordings were issued and the band moved on to other things. However, as we shall hear, these formative experiences started Carol on a career as a professional musician that continues to this day.
Carol's 1967 diary forms the basis of this episode, brought to life by her honesty and irrepressible personality, in this chat with Sean and Paul. We believe NONE of this story has been told before, or even known of - and it speaks well of Harvey, Graham and the Manchester music scene in general. It is an intimate and somewhat innocent portrait of another age. And speaking of age, how young the protagonists were - Carol turns 18 and Graham 21 during the course of the story. 
But... there is more! Thanks to Carol's generosity, Sean and Paul have restored and brought back to life several unique acetate recordings, featuring Carol and her band, as well as a swathe of previously unknown Graham songs and recordings. These recordings - and Carol's reaction to hearing them for the first time in 55(!) years - make this a must listen episode. Enjoy.