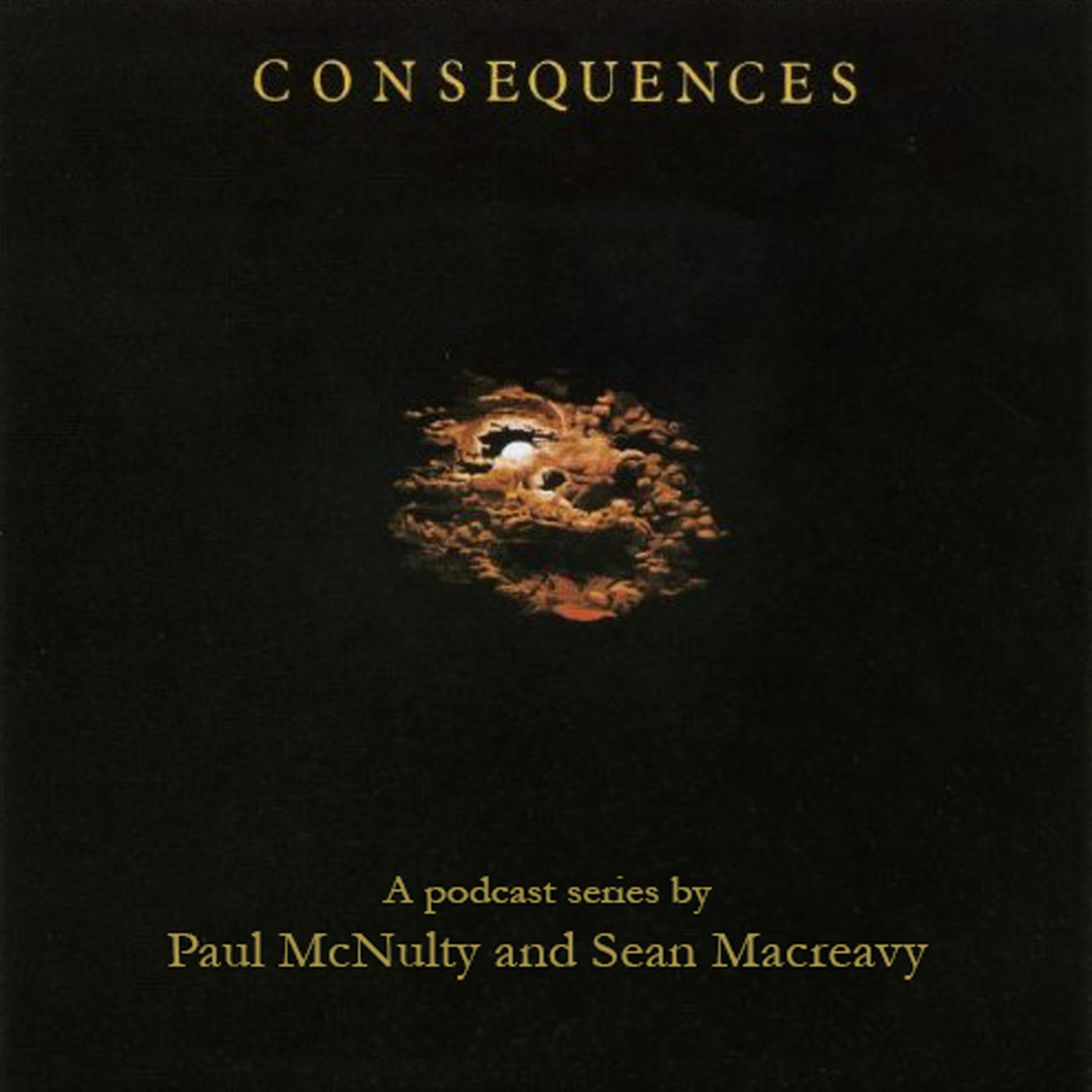 Two British men, armed only with a virtual Gizmo and their less-than-encyclopaedic knowledge, battle the cruel elements to attempt the impossible: to drag Godley and Creme's forgotten, cult masterpiece from out of Mr Blint's hole into the glare of the public gaze.
In this first episode, Paul McNulty and Sean Macreavy will attempt to introduce and summarise this most ambitious and ground-breaking concept album, with musical snippets from the album and previous 10cc recordings, as well as Peter Cook's brilliant voice characterisations.
Later episodes will focus on the story and concept of Consequences, the Gizmo, Godley and Creme's musicianship and studio recording achievements, as well as a side-by-side analysis of this triple album wonder.  We really hope that you enjoy this labour of love!
Please be warned that, although Paul and Sean are something of experts, they can be fallible...  The things we do for love!