Episodes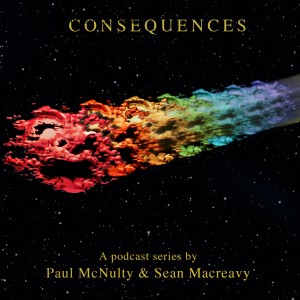 Monday Jan 24, 2022
Monday Jan 24, 2022
Welcome to part two of Paul and Sean's conversation with 10cc's faithful stoolsman of 49 years!
We're sure this will be a riveting listen for any 10cc fan.  We look predominantly at the band's more turbulent times during the 1980s, after the heady honeymoon of Bloody Tourists. To his incredible credit, Paul B is diplomatic, tactful and fair in all of his accounts.  But it must be said that his thoughts on Eric's sad near-fatal car accident and the subsequent deterioration in the band's fortunes, and the relationship between Graham and Eric, are the podcast equivalent of 'page-turners'! There is one story, from Paul's last tour with 10cc mk III, that is toe-curling.
We're delighted to also bring you some audio snippets that have never been heard before - including a 1983 TV appearance, among others - for which we owe Dave Jarvis our thanks, as ever.
We'll be talking to Paul again very soon, and we're relishing the prospect of digging deep into the less well-known corners of his career.