Episodes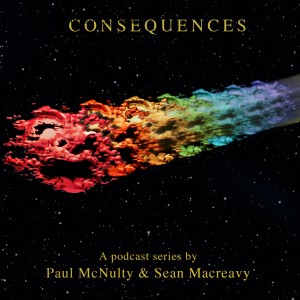 Monday Apr 18, 2022
Monday Apr 18, 2022
You may not be familiar with this Sky Sports TV presenter, but you're almost certainly aware of some of Charlie Thomas's brilliant music documentaries. Paul and Sean focus on two of these today: 'I'm Not in Love: The Story of 10cc' and the brilliantly quirky 'XTC: This is Pop'. Both truly hit the nail on the head with their subject matter: respectful, sensitive and full of wonderful insights.
Charlie's accounts of his time sitting opposite Lol, Graham, Kevin, Eric, Andy and Colin are captivating.  None more so than Eric: this truly is the most revealing account we've ever heard about the complex person that is Eric Stewart. And while we're here, why don't we indulge Charlie with his fascinating ideas for re-sequencing three classic 10cc albums?  Great fun!
We're massively in debt to the films' production company Special Treats for access to this wonderful material.  Thank you. And sorry about the slightly weird and variable audio quality today, with some music clips coming in all over the place: schoolboy errors on Sean's part this week!  :- )
Next week is something very special indeed: Charlie's been very generous in sharing (and allowing us to share) some wonderful outtakes from his long and delightful conversation with Lol Creme.  We can't wait!