Episodes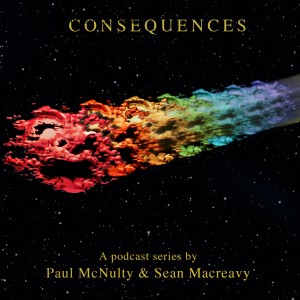 Monday May 23, 2022
Monday May 23, 2022
Paul and Sean had such a great time talking to established 10cc lead singer Iain Hornal. We fought and lost an uncontrollable urge to geek out about our shared love of The Beach Boys, but eventually got down to business!
Iain has immense musical talent.  The multi-instrumentalist came close with several bands before starring as Macca in the West End (alongside another friend of the show, Paul Canning). He later joined Jeff Lynne's epic live ELO touring band, stepped in to fill Chris Squire's shoes in the Anderson/Wakeman Yes line-up, and of course has spent nearly ten years as lead singer with 10cc.
We explore his 10cc journey,  hear lots of stories of his times with Graham and the band. We get somewhat giddy at his account of his octopus-like musical role!  He's done some cracking writing with GG as well of course, most notably their collaboration Say the Word (with Kevin Godley as guest vocalist) from his excellent 2017 solo album The Games Begins With the Lights Out. The song's an absolute corker, and has rightfully nestled in the 10cc live set.
There was just so much to talk about. We've cut our chat into two sections: this one mostly centred around 10cc and Graham, the next one all points North, South, East and especially West!  ;- )