Episodes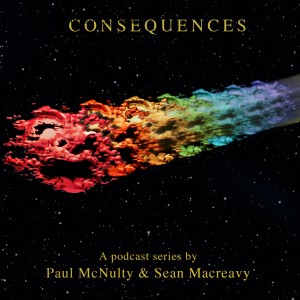 Monday May 09, 2022
Monday May 09, 2022
Sean and Paul are thrilled to welcome to the pod one Stuart Tosh, the 'man at the back' who would join drummer Paul Burgess to share honours on 10cc percussion duties live and in the studio from 1977 to 1983.
But to describe Stuart as '10cc drummer' is akin to the tip of a musical iceberg, and this chat illustrates that!  There is so, so much more to discuss...  The first section focuses on one of the podcasters' beloved '70s bands: Pilot. Were they the Scottish 10cc, or were 10cc the English Pilot?  Discuss. ;- )  We talk about Stuart's musical beginnings in Scotland via EMI records, his discovery of the talent and technology being nurtured at Craighall Studios in Edinburgh, recording at Abbey Road and in Canada, and his whirlwind three albums and promo tours with his Pilot bandmates.  It's a treat to hear these stories (as well as some of their criminally underrated songs)!
His 10cc accounts are just as fascinating. We talk about his thoughts on members of the band, some extraordinary gigging adventures and of course special focus on one of his rare co-writes and lead vocals… The three of us compare muso notes on the unsung gem that is Reds in My Bed!
We had real fun delving further into Stuart's fascinating career, with some wonderful snapshots of his time working with producer Alan Parsons, Camel, Cliff Richard, Rick Fenn and numerous other luminaries.  The great inter-connectedness of the '60s-'70s music scenes is something that never fails to gob-smack us.
Comments
(1)
To leave or reply to comments, please download free Podbean or
Hi Sean am finally getting round to listening to the Stuart Tosh interview. Enjoying it so much! Am saving half of it so as to prolong the love! I can't begin to count how many of those 10cc concerts I was at - not least the 4 nights at Manchester Apollo 🤩. Thanks so much for sending me the link. Big love x